Features
that will separate you from the crowd
Unmatched vertical carrying capacity
SliderONE can handle camera loads up to 5 lbs (2.3kg) in absolute vertical operation. This is already the highest carrying capacity in the market at this size. SliderONE PRO with its dual motor body, increases this capacity all the way up to 10 lb (4.5 kg) making it the most powerful motorized slider at this size ever.
Macro-precise camera motion
SliderONE v2 provides the necessary smoothness for ultra macro shots and perfect steady speed control throughout the whole slide thanks to its mechanical design with backlash free gears.
Add FlexTILT Head v3 for better balance on the ground
Unlike any other camera head, FlexTILT Head v3 gives you the chance to adjust your camera's front-back balance no matter what your tilting angle is. The FlexTILT Head v3 also gives you height adjustment. It is a great companion to SliderONE especially when you are using it directly on ground without a tripod.
LEARN MORE
Add StandONE to use it on all surfaces
StandONE is an ultra portable (foldable) and ultra durable stand that will let you position anything you attach to it on any surface. The flexible leg design will let you angle SliderONE on various inclines steadily.
LEARN MORE
2 models
based on carrying / incline capacity
SliderONE

v2
Horizontal: 20 lb (9 kg)
Vertical (90°): 5 lb (2.3 kg)
SliderONE PRO

v2
Horizontal: 30 lb (13.6 kg)
Vertical (90°): 10 lb (4.5 kg)
Connects wirelessly
to edelkrone Heads
Having a motorized head on SliderONE opens the door to amazing 2-, 3- or 4-axis camera motions which can be easily programmed and repeated. You can record never-before-seen, amazing motion time-lapses and visual effects shots with these combinations. The devices pair instantly in the background while using the same App or controller to control all devices together.
Super easy
time-lapse programming
Setting up a motion time-lapse is the easiest with edelkrone App. In your time-lapse videos, you can have a simple transition between two keyposes or you can convert a recorded complex camera motion into a time-lapse with a single button. You can use edelkrone's unique Dynamic Interval and Dynamic Step Size Technologies to introduce never-before-seen effects to your time-lapses which bend the speed of time and speed of camera motion independently of each other.
Single App
to control all
edelkrone App cleverly scans the available devices in its surroundings and pairs with them automatically, giving you a single screen to control all devices together.
The interface is extremely simple.
Use the controls on the top part of the App screen to set the pose of your camera. Press and hold on any of the keypose buttons to record that pose. Use the same button to recall that pose. It's that simple. Press 2 keyposes to put the system in loop between both keyposes.
You can adjust the speed and acceleration of the transition between keyposes. Or, you can easily create time-lapse videos by using the same keyposes.
App Details.pdf
The App shows you this control screen when there is only one motorized slider discovered around. The keypose, transition speed, transition smoothness adjustments are always available on the main screen.
When you combine your Slider with HeadONE, this is the control panel you'll see. If you add 2 HeadONEs, the tilt adjustment will also appear on the screen. Sequencer feature becomes available when you connect an edelkrone head to the setup.
When you combine your Slider with the HeadPLUS, the App gives you this 4-axis control screen including the focus adjustment. Notice the Target Mode button also becomes available at the bottom for smart target tracking.
After you complete recording a motion, this is the screen which lets you replay the motion recorded. You can also convert it in to a time-lapse or stop-motion via this screen.
This is the time-lapse screen. First, enter your Record Time & Play Time and your FPS settings. Next, set the same shutter speed with your camera in the app & set the interval. Lastly, select the starting and ending keyposes. This way you will achieve a nice motion time-lapse video transitioning between both keyposes.
When you setup your time-lapse, instead of entering a static interval, you can enter a dynamic interval with the help of this graphic. So, you can have an alternating speed of time in your time-lapse video. This feature will not affect the speed of your camera motion. If you start a time-lapse while you are in Target Mode, you will be able to select targets.
When Ramping is on, you can alter the speed of your camera motion throughout your time-lapse video. This graphic helps you adjust the speed of your motion easily.
If you prefer not to use your phone (edelkrone App), and need a dedicated solution, edelkrone Controller will be your best friend. Compatible with all motorized edelkrone sliders, jibs, heads and dollies, edelkrone Controller allows you to easily control any combination of these devices.
LEARN MORE
Super Accurate Backlash-free Gear Design
All edelkrone motorized products use the same backlash-free gear design technology for perfectly repeatable, smooth motion for even the most demanding shots. Even the most portable edelkrone devices have heavy-duty gears assuring lifetime good performance.
Ultra Quiet Step Motor Driving Technology
All edelkrone motorized devices have a unique quiet step motor driving technology that combines ultra precise step motor positioning ability with ultra quiet operation. Step motors are perfect for precise motion control but until now their downside has been the noise they make. With edelkrone motorized devices, you will get the world's most precise positioning with the quietest performance.
edelkrone Motion Control System
Introduction Video
This video introduces the devices in our motion control ecosystem and describes the commonly-shared key features of these devices.

After watching this video, you will discover the unique features that give amazing powers to creators and see why edelkrone is one of the leaders in the motion control industry.
Reviews
Find and read inside stories from users like you!
Customer Reviews
Write a Review
Ask a Question
01/01/2022
Pablo M.

Spain
not worth the price/bad footage
very shaky footage for its price even tho I got the pro version and im running it with a dlsr and a small lens
12/21/2021
Harald S.

Germany
Grand Little Thing
It is so much Fun, I have already the big one. But on journey it is the better choice
12/16/2021
Andrea D.

Italy
Vibrations
I don't understand why at maxium speed there are a lot of vibrations. Same problems with two headone abbinated also.
12/10/2021
Pierre l.

France
Return to repair
Just Perfect. Thx edelkrone
06/17/2021
Benjamin H.

Austria
Not smooth with heavy payloads
I bought this slider after I was convinced that it will be way smoother than my SliderPLUS Pro Long and it will be great for macro photography. That may be true, but only for light cameras. As with every other edelkrone product before, it's not smooth when I put my RED on it. I only buy the "Pro" products, because they are made for heavy setups. But it seems they are just not good enough. There is always jittering in my footage. There must be a reason that other manufacturers charge more for their heavyweight setups. I really hoped this time I would be satisfied with edelkrone, but they are just not made for heavy cameras. Too bad.
06/04/2021
Markus S.

Germany
Great product, great support1
Solid made , compact size, great APP And a very good support
06/03/2021
Sylvain R.

France
Hightly awaited!
Works perfectly with my 2 HeadOnes and the Tilt kit!
05/19/2021
francesco L.

Italy
SliderONE v2
The slider is of excellent quality, sometimes the app does not work and I am forced to remove the battery, but in conclusion, I highly recommend the purchase.
01/15/2021
andy n.

United Kingdom
nice products shots
nothing negetive to say , good slider
12/15/2020
Chris H.

United Kingdom
First of many.
I've wanted to purchase this item for some time. After reading reviews and watching reviews I took the plunge. I was not disappointed at all, so easy to use and a lifesaver when you are a one man film crew. My only regret was not buying the head for it so I can pan and slide at the same time. Highly recommend buying one.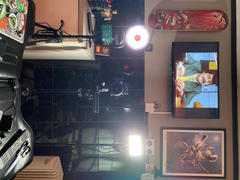 12/01/2020
Heinz V.

Switzerland
Perfekt, wie alles von Edelkrone
Sehr gute Verarbeitung Einfache zu Bedienung
10/27/2020
anestis m.

Greece
07/20/2020
Irmantas Č.

Lithuania
my first experience
Good and perfect
Great quality but
The quality of edelkrone product is undeniable. It's heavy, built with premium material, it looks solid and stable in every detail. You can already feel it from the packaging. But to be honest im disappointed about the slide speed. It's very slow even at 100%. I understand it's for micro movements but at this price I'm not sure if it's really worth it. One of the previous review from Ludovic R who shared a video sample summarize it. This is what you can expect from slide movement and speed.
05/13/2020
Christian G.

Switzerland
SliderOne Pro V2
Solid construction but heavy. The wireless control of the unit (with smartphone or dedicated controller) is very convenient. The plate is too large and it is impossible to mount certain adapters. As the 3/8" -16 screw on the plate is fixed, it is not possible to adjust accessories which cannot be rotated to align them as you like. Such as the Flex TILT head, which is a nice device but adding more weight. I would prefer an ON/OFF button than using the battery to do that. The APP is OK but I am missing the step size. For sure it can be calculated. But I would like to see it and adjust it as a parameter. I should not be complicated to add this feature! It would be great for focus stacking.
04/29/2020
Max M.

Italy
Great tool!
Edelkrone has enhanced forever my workflow. The modularity and the ease of use of their equipment is simply unique in the market.
02/28/2020
Oussama A.

France
Think you edelkrone I am
Think you edelkrone I am happy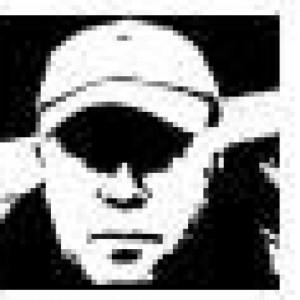 MK
02/11/2020
Michael K.

Germany
Great Slider!
Thx for this phantastic product!
01/22/2020
Babür Y.

Austria
Amazing!
Perfect piece of equipment!
01/08/2020
Alberto A.

Spain
Works line a charme
It's great but expensive after add taxes.