Authentic
features
for next-level camera
positioning
One-Hand Operation
Positioning the camera angle with one hand has never been simpler. FlexTILT Head v3 has no buttons, locks, or knobs and uses edelkrone's one-of-a-kind Constant Friction Technology which prevents the joints from losing grip even after countless adjustments - unlike imitation knock-offs on the market.
Easy Height Adjustment
Instantly adjust the height of your camera without the burden of tripod legs. Simply pull, tilt, and get the exact angle you want, maximizing the efficiency of your production. Don't let your tripod limit you!
Let it stand as a stand-alone
Unlike other camera heads, it is effortless to find the center of gravity with FlexTILT Head v3, especially on flat surfaces where it doubles as a stand-alone camera stand. FlexTILT Head v3 is the best assistant a one-person crew could ask for!
Standout capabilities
to stand you out
Extended Dolly Shots
Increase your dolly in/out range up to 6.7" (17 cm) while recording a video on any slider by fully extending FlexTILT Head v3.
Precise & smooth panning
Easily achieve precise panoramas with pan marking and lens center shifting.
Low angle, high angle or even instant vertical shots
From filming to photography, nail any angle shot in an instant with FlexTILT Head v3.
Works great with
Everything
Attach any mirrorless, DSLR, or compact cinema camera setup up to 5.5 lb (2.5 kg) with peace of mind. FlexTILT Head v3 is also the perfect add-on for edelkrone sliders, dollies, jibs, motorized heads, and camera stands.
Two models
to cover all of your needs.
Find out which FlexTILT Head is right for your camera setup.
FlexTILT Head v3
Carrying capacity


5.5 lb (2.5 kg) or less
Reviews
Find and read inside stories from users like you!
Customer Reviews
Write a Review
Ask a Question
01/02/2022
Antoine P.

France
Gift appreciated
The person who received our gift was very happy by the quality and the usefullness of this item. He is a professionnel photographer.
01/01/2022
Pablo M.

Spain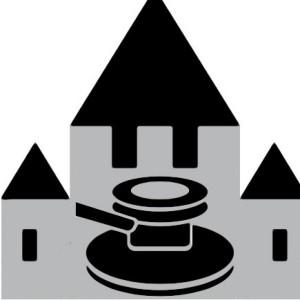 MA
12/30/2021
Michel A.

France
Excellent produit
Conforme à ce qui est annoncé ! Robuste, efficace et utile ! Mon appareil photo et moi-même sommes ravis !
12/30/2021
Anna M.

Italy
A great product
excellent. Very helpful.
12/29/2021
Marcel E.

Germany
Perfect
Very fast delivery
12/29/2021
loic m.

Switzerland
Flex tilt head
useful !!!
12/29/2021
Per R.

Norway
Stable and good quality, but....
Stable and good quality, but somewhat difficult to adjust to suitable hardness in the joints.
12/27/2021
zoltan k.

Hungary
Satisfied customer
Very handy comfortable and useful
12/27/2021
Guy C.

France
Flex Tilt review
Nice and easy, and very useful when you don't want to carry a tripod.
12/27/2021
Gregory W.

Ireland
Excellent Quality
Excellent product and very sturdy!!
12/27/2021
Nuno P.

Portugal
FlexTILT Head v3 is great!
I needed something like this for a long time! Great design, strong piece of equipment and very functional. Saved me from needing to buy a photography tripod. Very happy with this purchase!
12/15/2021
Enrique B.

Spain
A good solution
Really comfortable and useful, it facilitates the different positions of the camera and gives a lot of security, the adjustment of the pressure of the screws is impractical but easy to do.
12/14/2021
Andreas v.

Germany
Flex Tilt Head v3
Perfect!!! Thank you very much!
12/13/2021
Thomas C.

Germany
Edelkrone
Super Qualität. Danke
12/13/2021
Francesco C.

Italy
I think that the FlexTilt Head is perfect for still life macrophotography, sturdy, stable and very precise. I would buy it once again.
12/13/2021
Bogdan S.

Romania
Excellent stuff and services
great gear to be used with a Sony RX10. I am enjoying it
12/07/2021
Philippe D.

Switzerland
Not yet
Just back from a stay abroad. I discovered the Thing. Looks pretty nice, ingenious system, looks forward to experience.
12/07/2021
Fernando d.

Spain
Un gran invento
Facilita el trabajo. Una muy buena y gran herramienta.
12/03/2021
Phillip S.

Ireland
1st class engineering
Excellent product, and very easy to use. Extremely strong build, and magnetic slot to hold Allen Key is great.
11/29/2021
Bernhard S.

Germany
Worth the price
Very stable, very practical, worth the price